THE IDEAL SOLUTION FOR

WEB HOSTING RESELLERS
VIRTUAL PRIVATE SERVERS
FULL CONTROL + AFFORDABLE PRICE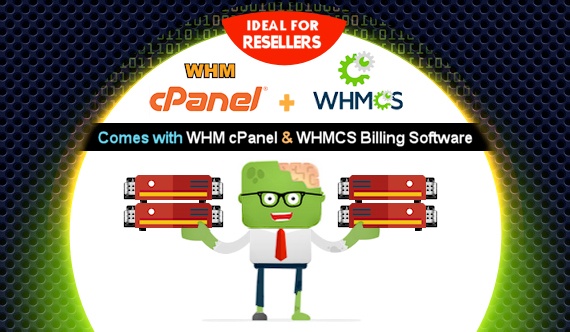 XtraOrbit's Virtual Private Servers give developers, designers and businesses owners the raw Speed, Scalability and Power to successfully run and grow their websites and applications.
READY FOR WEB HOSTING RESELLING:


WHM, cPanel & Plesk Control Panels
WHMCS Billing and Support Software
SSH WITH FULL ROOT ACCESS
EASY TO USE CONTROL PANEL
SCALABLE HARDWARE & OPTIONS
SAN BASED STORAGE

Wheather You are a Web Hosting Reseller, or your Sites are Growing Bigger
We Have A VPS That Serves Every Need
Yes, at last you can have all the benifits of a fully dedicated server with shared hosting pricese .. Say hello to our new Virtual Private Servers (VPS).
As a dedicated server, you have full root control, you can host unlimited websites and install custom services !!
Want to start offering shared hosting plans, No problem, order your VPS with cPanel ($15/month) and you are good to go.
Modern Technology Crafted With Skill

Extreme Performance
Using open source technology like OpenStack and KVM, we offer VPS that is both powerful and easy to use.

Instant Provisioning
Get up and running in seconds. Whereas most VPS solutions take hours to activate, we designed our VPS servers to provision immediately.

Root Access
Be granted Top Level Full Control over your server, and carry out system-wide critical tasks.

Scalable Multi-Server Management
You can add more VPS, or even shared and dedicated hosting services to your account and effortlessly manage everything in one place.

Robust Hardware
We design and build our servers ourselves - prioritizing reliability, stability, scalability and security.

cPanel & WHM
You can build your VPS with cPanel & WHM for easy management.

Guaranteed Resources
Thanks to our implementation of KVM hypervisor, your resources are guaranteed to be available at all times.

Experienced Support
We provide multiple chat support channels: Online Chat, What's App, Viber, and FaceBook Messenger.

Flexible Software Options
A wide range of Operating Systmes: CentOS, Ubuntu, Debian and Xen
Fast & Friendly Multi-Channel Support Available 24/7
---
Serving More .. Serving Better
Copyright © 2017 XtraOrbit Web Development SRL.